A sustainable RoRo- & Rail specialist
We are Scandinavia's largest RoRo/Rail Terminal. We handle everything from rolling stock, containers, steel, paper, timber, specialised goods and railway wagons. We are the link for anyone who wants to sustainably transport to and from the continent and the UK.
E-service
If you want to be authorised to use Gothenburg RoRo Terminals´ e-Service system and have not previously used our e-Services, please complete the form on the link below.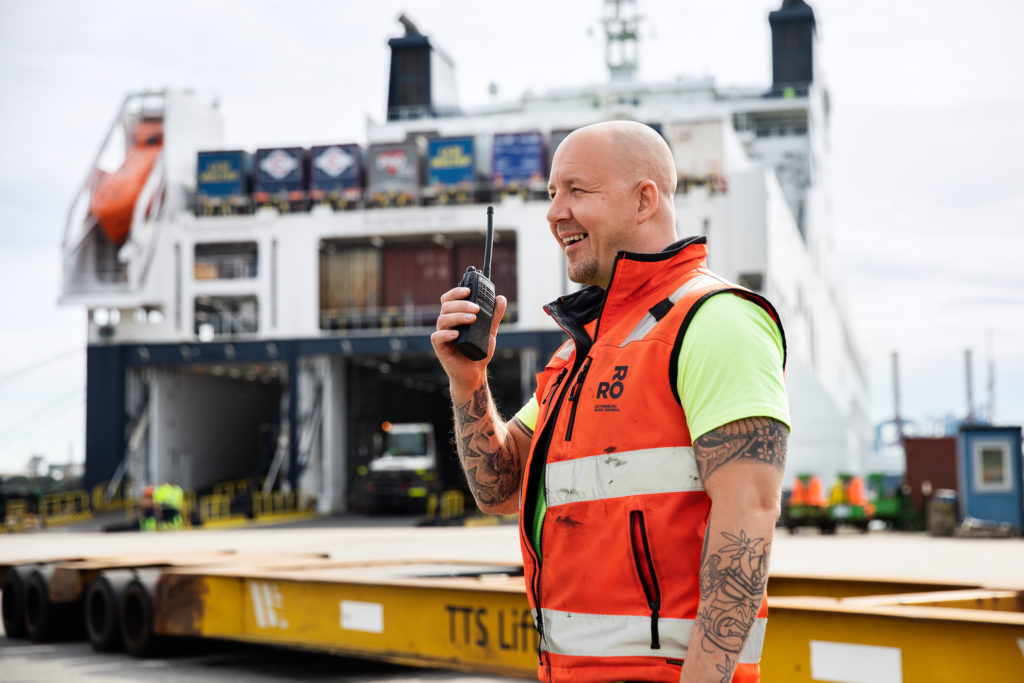 RoRo-terminal
At our RoRo Terminal, we offer loading and unloading of ships, bulk handling, project cargo and crossdocking. We have daily departures to the continent, the UK and Norway.
Rail-terminal
Our rail terminal is located right next to the RoRo Terminal in the port. This enables quick handling between the port terminals and the intermodal terminal.
Opening hours
Customs & ID Control, Port Entry
Monday-Friday: 07:00-20:00
Saturday-Sunday: Closed
Gate 6
Monday-Sunday: 00:00-24:00
Please note that you need a permanent card
to access the terminal on Saturdays and Sundays.

Yard
Monday-Friday: 07:00-20:30
Saturday: Closed
Sunday: 11:00-20:30
The Intermodal Terminal Gate 5
Monday-Friday: 06:00-19:00
Saturday: Closed
Sunday: 10:00-16:00
Sustainability
We work actively to reduce our impact on the environment and to contribute to sustainable development.
Presentation
Gothenburg RoRo Terminal
We want the film to create a feeling for Gothenburg RoRo Terminal and inspire you as visitors, employees, new and old customers to join our sustainable journey.