We create solutions for all kinds of goods
The RoRo Terminal handles all cargo that can be rolled off or onto a ship and we have extensive experience in creating solutions for all kinds of specialised cargo. We can also create solutions for unloading or loading goods onto different load carriers and other services needed to create efficient logistics solutions for all freight flows.
The terminals are open daily all year round and have over 450 dedicated and professional staff, all specialised in RoRo and rail handling.
We are proud to be an important part of the Swedish industry's logistics chain and constantly strive for sustainable improvements.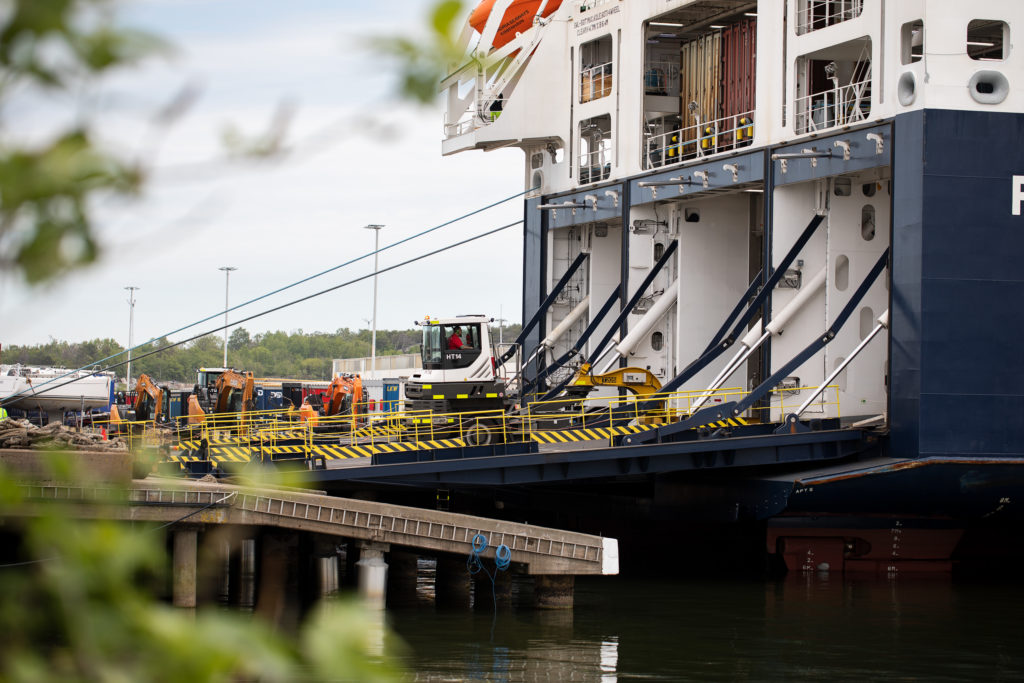 Weather protected transhipment operations
Rail handling – Rail is loaded and unloaded at both the RoRo & Intermodal Terminal for onward transport by ship and lorry. Industrial goods such as steel, timber and paper arrive by rail or lorry and are then transhipped onto carriers and loaded onto vessels.
Cross-docking – Loading of different types of goods from incoming transport directly onto outgoing transport. Thanks to cross-docking, warehousing can be kept to a minimum and cargo turnover is fast.
PLC – Paper Logistic Centre – Railway tracks in a weather protected facility where we unload paper and timber. which are then reloaded onto different types of load carriers for further transport by ship. Cross-docking is also carried out at this facility.