We are Gothenburg RoRo Terminal
Welcome to Gothenburg RoRo Terminal – Your sustainable RoRo & Rail specialist
Ships and trains arrive daily to Gothenburg RoRo Terminal from destinations around Europe.
With the support of our owners, DFDS and CLdN, we are creating the conditions for a sustainable future.
Sustainability & Health & Safety
Gothenburg RoRo Terminal
For Gothenburg RoRo Terminal, sustainability is more than what is traditionally understood by the term.
We are sustainable in everything we do! This means focusing on a sustainable working environment where expectations are clear, while also enjoying our work. We are all part of each other's work environment and with a high safety mindset and low risk acceptance, we take care of each other, our environment, machines and goods.

We respect each other and develop together towards becoming the most efficient, sustainable RoRo and Rail specialist with customised solutions.
A Sustainable Roro And Rail Specialist
We create solutions for all kinds of goods
We are a RoRo and Rail specialised in vehicle and raw material handling, and an important part of the Swedish import and export chain. We also offer rail solutions through our intermodal terminal.
The RoRo Terminal handles all cargo that can be rolled off or onto a ship and we have extensive experience in creating solutions for all kinds of specialised cargo. We can also create solutions for unloading or loading goods onto different load carriers and other services needed to create efficient logistics solutions for all freight flows.
The terminals are open daily all year round and have over 450 dedicated and professional staff, all specialised in RoRo and Rail handling.
We are proud to be an important part of the Swedish industry's logistics chain and constantly strive for sustainable improvements.
We do this for our customers
We are always trying to develop ourselves and our operations in cooperation with our customers.
Our customers have high expectations and we like that!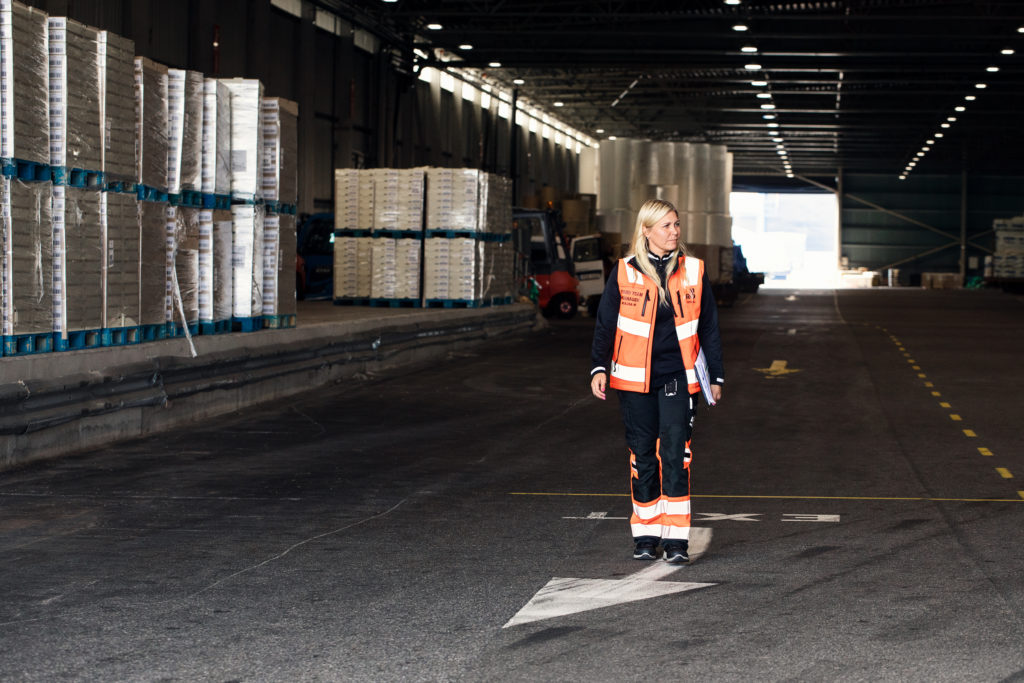 Types Of Goods And Destinations
All rolling stock across the whole world
Many different types of rolling stock are unloaded and loaded in the terminal. New cars, trailers, goods on carriers, machines, containers and project cargoes pass over one of the terminal's 6 RoRo quays or the Intermodal Terminal to destinations throughout Scandinavia and the rest of Europe.
FACTS
We handle more than six million tonnes of goods every year.
GOTHENBURG RORO TERMINAL AB
Visiting:
Nordatlanten 102
418 34 Gothenburg
Post address:
Gothenburg Ro/Ro Terminal AB
P.O. Box 8986
40274 Göteborg
Sweden
Phone: +46 31 650 600
Fax: +46 31 650 788
E-mail: info@gotroro.com (general)
name.surname@gotroro.com (individual)